A helping hand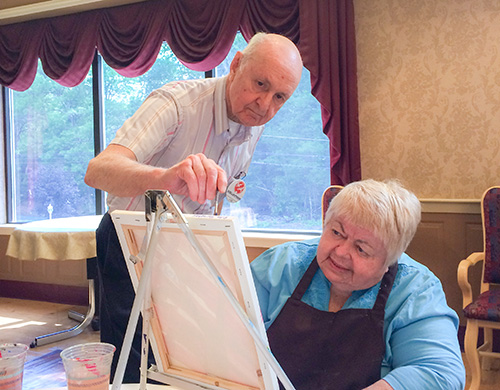 A Westview volunteer assists a resident with her painting.
A caring manner and a helping hand can make a difference in the life of an older adult. At Westview Health Care Center, we rely on the warm spirit of others to help us in our mission to enhance the quality of life for our residents and patients.
Volunteer work at Westview is one of the best jobs anyone can do. It's not about where you live, how old you are, what your educational background is, or what you have or don't have. We provide the training; you provide the time. We recognize that your time is a valuable gift. How much time you want to give and how often is up to you.
Rewarding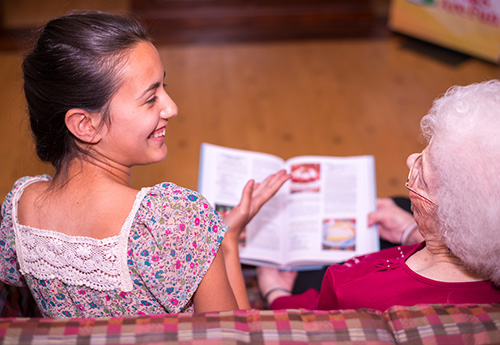 A Westview volunteer and a resident share time together.
You'll quickly discover how rewarding volunteer work can be, especially when you see what a difference your visit can make.
In addition, you may experience some benefits that will make a difference in your own life. You'll learn about a variety of health care careers, and could gain valuable job experience.
You will strengthen social skills, learn empathy for people of all ages, and best of all, form lasting friendships with Westview staff, fellow volunteers, and of course our residents and patients.
Volunteer Brochure