Trusted Experience. Proven Results.
Listen to our latest radio ad here.

Westview's Outpatient Therapy program features highly-trained and knowledgeable therapy professionals and staff who take pride in providing patients with a full spectrum of Physical, Occupational and Speech rehabilitation services.
We are committed to helping patients of all ages attain independence and an improved quality of life - from the athlete recovering from a sports injury, to the person with a chronic condition, or the patient on the mend after knee replacement surgery.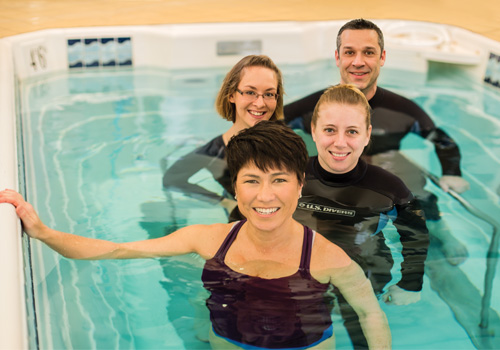 Westview has enhanced its health care services with the addition of a state-of-the-art, high tech 2500 square foot outpatient therapy gymnasium which includes a HydroWorx 500 Professional Series Therapy Pool.
One of the crown jewels of Westview's outpatient therapy program is the integration of a 7'6" wide by 14' long aquatic therapy pool. This state-of-the-art technology is the first of its kind within a 50-mile radius and provides Westview with yet another way to meet the needs of our active and aging populations.
Westview's Outpatient Aquatic Therapy Program is a multifaceted program offered to patients as an addition to land-based physical or occupational therapy treatment, sports medicine regimen or as a primary treatment intervention. This aquatic intervention is also widely utilized for pre-surgical strengthening in order to condition the patient prior to upcoming elective surgical procedures.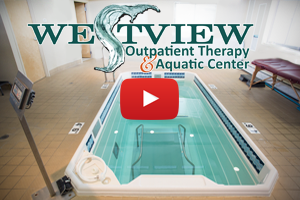 Click the image to watch a video of the HydroWorx 500 Therapy Pool.
---
Conditions ideal for treatment in the aquatic environment include, but are not limited to:
Orthopedic conditions including fractures, joint replacement, amputations and soft tissue injuries
Neurological conditions inclusive of CVA, Parkinson's disease
Chronic pain conditions, joint pain and back injuries
Atrophy
Arthritis
Diabetes
Geriatrics
Fibromyalgia